building-material.org
makes digital marketing simple for business owners across USA. Business information for companies, entrepreneurs, and customers. Find and connect with your ideal customer.
Why do you need to
create a company profile
? • Gives helpful descriptions of your products and services. • Shows your goals and where you've come from. • Helps with recruitment.
Search Building materials
Newly registered companies
Building materials articles
This new AI-powered paint tool helps you create custom colors with your voice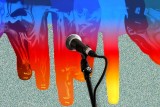 If you want to paint your living room the color of a New York summer sunset, you probably can't just walk into a paint store and find just the right color. But a new AI-powered, voice-activated tool from Sherwin-Williams aims to change that.The paint brand recently unveiled Speaking in Color, a tool that lets you tell it specific locations, objects or hues... ↪ read more...
How to choose a supplier of metal structures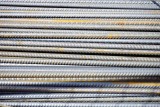 The practice of construction has been evolving for quite some time. Evolution tells us that we must build structures at an increased rate, but their integrity and structure must remain as reliable as ever. This is what has caused people to stop more and more often with metal. Companies saw the future in metal, and began to produce steel structures that can... ↪ read more...
What is the best way to dispose of concrete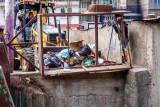 Concrete takes up a lot of space in our lives, and it takes up even more space in waste. Concrete recycling is a growing problem today, because in 2020, according to the EPA, concrete - makes up more than 80% of all demolition and construction waste.If you have excess concrete, or are a homeowner who has too much concrete left over after you've built your... ↪ read more...
All articles
Building materials